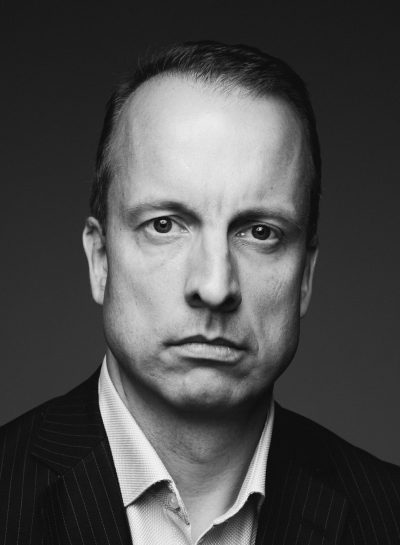 Founder | Chairman | Chief Executive Officer 

Arne Elias Corneliussen is founder, chairman and chief executive of NRCI – a geopolitical advisory firm. He formed NRCI in  2010. Mr. Corneliussen developed a genuine passion for international relations and history at a very early age and in his teenager years frequented the Parliament and University of Oslo to attend lectures. Regular travels around the world from an early age formed his international personality and zest for exploration, and instilled in him a natural ability to connect with people on the ground from different cultures, religions, and local communities. This gave him a unique ability to reflect, listen and observe the world with a unique lense from different perspectives, which he brings into his presentations, keynote speeches and advisory sessions with clients.
Originally from Oslo, Mr. Corneliussen received his bachelor of arts in political science from Wittenberg University in Ohio in 1998. He studied at the American University in Cairo (AUC) in Egypt in 1996. He then returned to the US where he mapped Islamist movements from Morocco to the Philippines at the Center for Strategic & International Studies (CSIS) in Washington, D.C in 1998. He lived in Santiago, Chile in 1999 where he examined South America's political situation, economic development, drug cartels in Colombia and strategic relations between South America, North America and Europe. During the late 1990s he attended a range of conferences in Washington, D.C., New York City, London and Cairo. He completed a Master of Arts in International Relations and a Master of Public Administration (MPA) at the Maxwell School of Citizenship and Public Affairs at Syracuse University in New York in 2000.
He worked as an officer for the Norwegian Armed Forces during NATO's operation in Kosovo from 2001 until 2002. Since 2002 he held different roles in the corporate sector in Norway including sales, international business development and recruitment services. Mr. Corneliussen traveled to more than 125 countries in the Middle East, Africa, Asia, Latin and North America, and Europe. He brings a unique combination of an intrepid practitioner, insightful academic, and dynamic business acumen. Mr. Corneliussen manages NRCI with a life-long perspective to become a global geopolitical risk consultancy trusted and respected by clients, partners and local contacts worldwide. Mr. Corneliussen is a a Fellow of the Royal Geographical Society of London – a world-leading society for geographers and explorers and he is a Fellow of The Linnean Society of London – the oldest biological and natural history society in the world. He is regularly invited as a keynote speaker at international conferences and corporate events on the geopolitical landscape in the world, international relations, the global economy, and strategic issues. He also provides lectures at universities around the world and in February 2019 he gave a presentation at St Antony's College at the University of Oxford about his overland expeditions across western, southern and eastern Africa. In October 2022 he was invited by the Department of Politics and International Relations, also at the Univsersity of Oxford as panelist during the Oxford Colloquium on International Mediation and Armed Conflicts at Linacre College.
Mr. Corneliussen regularly conducts long fact-finding expeditions where he maps geopolitical, security and business risks, infrastructure developments, local conditions, and expands NRCI's global network with local contacts, and partnerships. He traveled on 10 fact-finding expeditions to 42 countries in Africa, and he crossed 28 countries on the African continent by public bus. In the fall of 2017 Mr. Corneliussen traveled on an expedition by train, bus and shared taxis from Shanghai across China, Central Asia and the Caucasus to Istanbul to map infrastructure developments, logistical clusters and the geopolitical landscape along One Belt One Road – the New Silk Road developed by China.
Mr. Corneliussen also serves as the conference director and program chair for Norwegian Risk Forum – NRCI's annual geopolitical conference in Oslo focusing on geopolitical risks and international business opportunities. Mr. Corneliussen's strategic and systematic approach to define topics for each Norwegian Risk Forum involves field insights from his fact-finding expeditions; conversations with NRCI's global advisory board members and leading analysts worldwide; and observing national policymaking and regional growth trends in emerging markets.
During his fact-finding expeditions he developed relations with world-leading scholars and analysts whom he also invited to Norwegian Risk Forum, usually the following year as speakers and panelists. During Norwegian Risk Forum Mr. Corneliussen serves as conference host, speaker and moderator during panel debates, and he provides opening and closing remarks. He remains in regular contact with a wide range of contacts, partners and analysts around the world. He also developed a wide range of partnerships with organizations, think tanks and strategic institutions.
Mr. Corneliussen's unique experience combining extensive overland travel and worldwide assessment of geopolitical dynamics and risks on the ground, and life-long passion for history and international relations, enable him to provide insightful, useful, practical and hands-on advise on geopolitical dynamics, strategic thinking, and global strategic outlook to businesses, academics, investors, foundations and governments.
Mr. Corneliussen provides extraordinary and captivating speaking engagements, and geopolitical and strategic advisory sessions.
Captivating Speaking Engagments
"NRCI's CEO Arne Elias Corneliussen gave an excellent virtual presentation to AIG, providing a compelling and insightful analysis of the challenging geopolitical environment for business. In 45 minutes he expertly covered an impressively wide range of global topics. Arne has broad and deep expertise, and the ability to combine detailed regional knowledge with a genuinely global and 'big-picture' perspective."
Rhodri Williams
Head of International Public Policy
American International Group, Inc. | AIG
"NRCI's CEO Arne Elias Corneliussen delivered an excellent keynote address at our recent Global Infrastructure Investment Conference in London. Arne did a great job keeping the audience engaged. His presentation was very insightful and the delivery seamless. Leading up to the conference Arne was very responsive, friendly and helpful in making pre-event preparations as efficient as they can be. I would strongly recommend to book Arne as a keynote speaker for any similar industry event."
Svetlana Fathers
Senior Conference Producer
Informa Connect
London
"NRCI's CEO Arne Elias Corneliussen delivered a fantastic 2-day virtual geopolitical risk management training course. The participants thought it was an excellent training course and very engaging. Feedback from the participants was extremely positive."
Peter Tseng
Events Executive
Risk Learning
Hong Kong
"We had the pleasure of having Arne Elias Corneliussen as our keynote speaker at the Danske Bank Annual Transaction Banking Conference 2022. Arne gave an excellent presentation on the global geopolitical landscape and answered our customers questions in a very enthusiastic and insightful manner, providing his own personal perspective. For these reasons and consistently positive customers feedback, we would definitely consider having Arne as a keynote speaker in our future events."
Justina Baku
Senior Consultant
Danske Bank
Stockholm
NRCI´s YouTube channel where we provide three
NRCI original weekly video series on.
Asian Horizon every Monday
Geopolitical Horizon every Wednesday
African Horizon every Friday